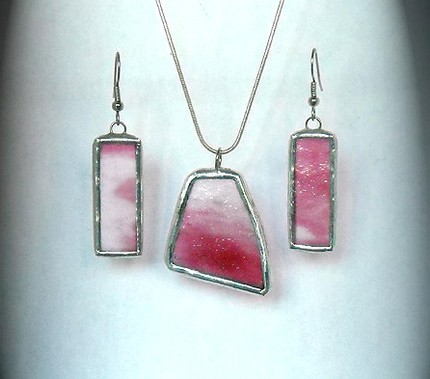 Pink Earring Pendant Set

$27.00

This pink stained glass earrings and pendant set is stunning. The earrings measure 1 3/8" long and 1/2" wide, with surgical steel ear wires. The pendant is 1 3/8" long and 1 1/8" wide, with a 6mm surgical steel jump ring.

The glass is a very lightweight, semi translucent pink which gradiates into a deep pink. You'll be sure to get lots of compliments while wearing this set. As with all jewelry, lead free solder was used in its construction.

This pendant does not come with a chain. There are a variety of sterling silver chains available for pendants. The earring hooks can be converted to sterling silver which are also available.