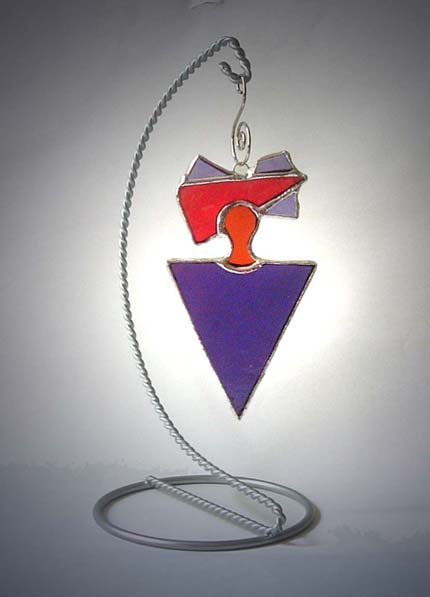 Red Hat Spirit Ornament

$35.00

Peaceful Spirit ornaments were designed to bring about a sense of peace and tranquility to a small space. This ornament measures 4 inches long and 2 1/2 inches wide. She comes with a stand, which is 6 inches tall, and hangs from a fancy hook.

Her headdress is made of glass that is red and her dress is purple. Lead free solder was used in the construction of this piece.

Peaceful Spirit ornaments can be custom made to match any decor.

She is sure to brighten anyone's day. Great for your home or office.