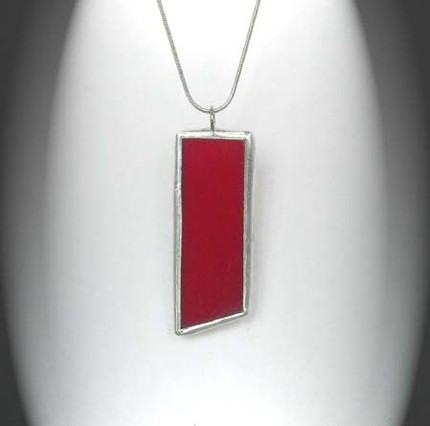 Red Glass Pendant

$12.00

This vibrant red stained glass pendant is made of red opaque stained glass. It measures 2 1/4" long and 3/4" wide. The jump ring is 6mm surgical steel..

Lead free solder was used in the construction of this pendant.

This pendant does not come with a chain. There are a variety of sterling silver chains available for pendants.