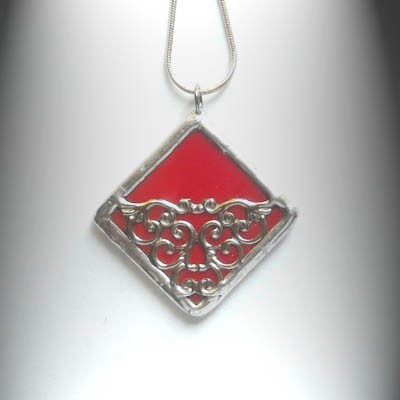 Red Filigree Pendant

$17.00

This red stained glass pendant is a great accessory for anyone who loves unique jewelry. This pendant measures 1 1/2" (3.81cm) square. The surgical steel jump ring is 6mm.

Made of red opaque stained glass, I have added a silver filigree which adds a touch of elegance. Lead free solder was used in the construction of this piece. You are sure to get plenty of compliments.

This pendant does not come with a chain. There are a variety of sterling silver chains available for pendants.