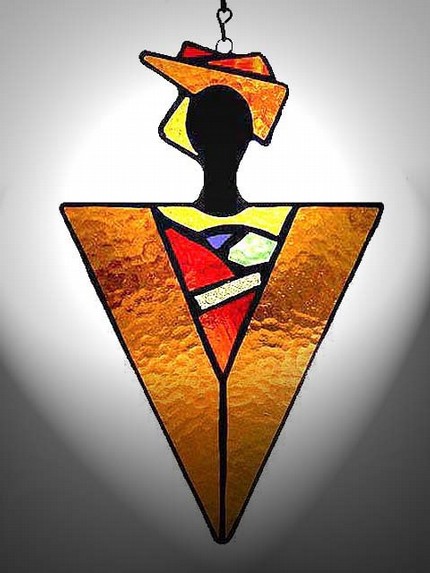 Autumn Peaceful Spirit

SOLD

This stained glass sun catcher is from the Peaceful Spirit collection. This free hanging Spirit is 11" long and 7" wide and comes with an 18" chain, ready to hang.

Her name is Autumn. She is made of amber, yellow, red, orange, and purple stained glass, which are some of the vibrant colors that the season Autumn brings. The copper foil method was used in the creation of this piece.

The Peaceful Spirit Collection was designed to bring about a sense of peace and tranquility to any environment and are available all colors.

Each Peaceful Spirit can be custom made to match your decor.