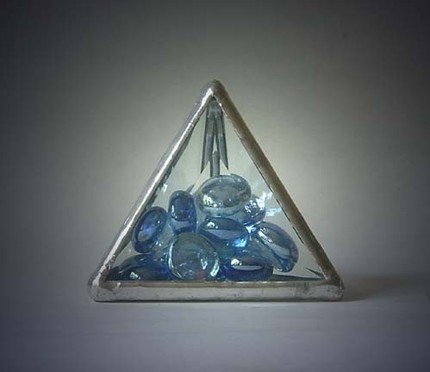 Beveled Blue Paperweight

$30.00

This beveled glass paperweight is one of the most unique creations in my collection.

It is made with three triangle bevels which give the enclosed blue glass gems a prism effect. It measures 3" all around.

To ensure that no surface is scratched, felt pads are attached to the bottom. Lead free solder was used in the construction of this piece.