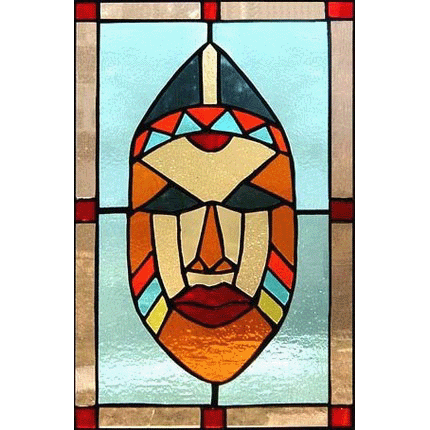 Tribal Mask Panel

SOLD

First light makes the colors in the Tribal Mask stained glass panel seem to come alive. This impressive panel is simple yet detailed and will brighten any room.

It measures 14 1/2" long and 9 1/2" wide. The copper foil method was used in the making of this panel. The frame is zinc and it comes with a 12" chain ready to hang.

As always, this can be custom ordered with no extra charge.

If you have any questions, please feel free to contact me.