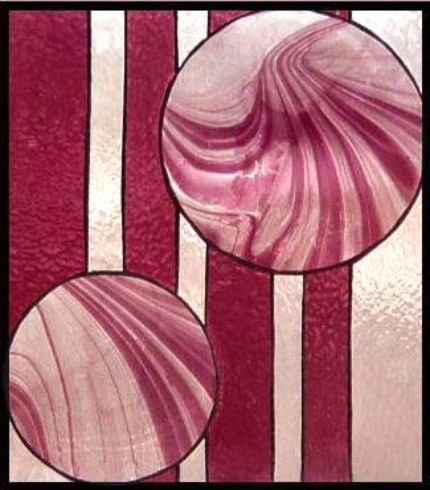 Purple Swirl Panel

$225.00

The Purple Swirl Panel stained glass panel is very pleasing to the eye. It measures 16" long and 14" wide.

It consists of strips of reddish purple and clear cathedral glass accented with circles of baroque glass. The textures and colors in this piece send any available light to be an ever changing delight. The copper foil method was used in the making of this panel.

It is framed in zinc and comes with a 12" chain ready to hang.