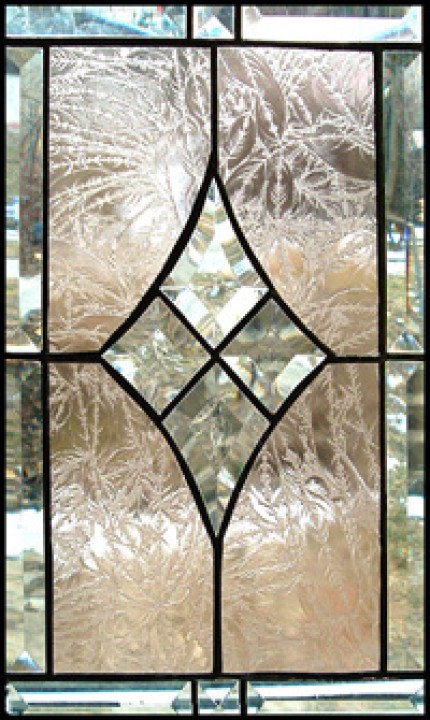 Peach Dream Panel

$160.00

Description Enchanting, dreamy and elegant are the words used to describe this Peach Dream stained glass panel. It measures 14 1/2" long and 9 1/2" wide.

It is composed of peach glue chip glass, which resembles veins of ice forming. The center and borders are made of clear bevels, which reflect a rainbow of colors. The copper foil method was used in the making of this panel.

It is framed in zinc and comes with a 12" chain ready to hang.