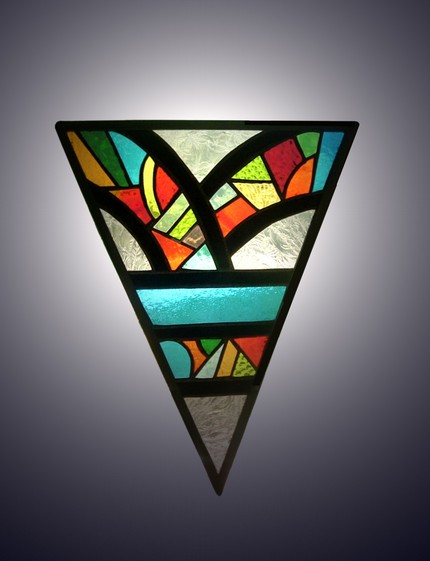 Kaleidoscope Panel

$295.00

This original and lively panel Kaleidoscope stained glass panel will cause visual excitement to any one who gazes upon it. It measures 16" long and 12 1/2" wide.

With multiple textures and a variation of colors, this panel is truly a conversation piece. The triangular shape makes this panel stand apart from the standard shapes. The copper foil method was used in the making of this panel.

Ready to hang 12" chain.