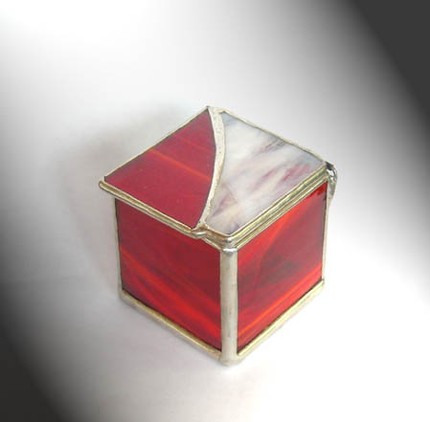 Red and White Opaque Jewelry Box

SOLD

This is a very unique trinket box made with red and white opaque glass. Its just the spark of color needed for any space.

It measures 2 1/4" square and 1 3/8" high and lead free solder was used in the construction of this piece.

A stop chain has been added to the lid and felt pads on the bottom so no surface will get scratched.

Stained glass is a gift that will last through generations and is the perfect gift for the hard to shop for person.

As always, this box can be custom ordered with no extra charge. Pick the colors that appeal only to you.

If you have any questions, please feel free to contact me.