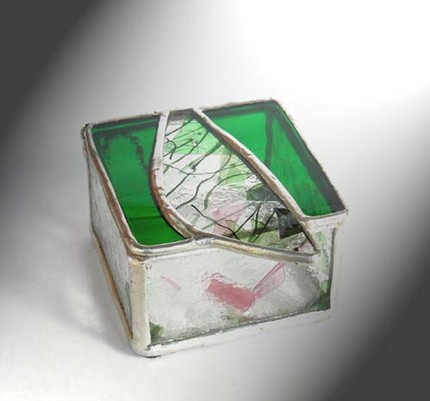 Confetti Glass Jewelry Box

SOLD

A very unique glass for a one of a kind trinket box. It is made with Confetti glass, which consists of small pieces of colored glass melted into clear glass. The colors in this box are pink and green. The top center piece is pink and green with black streamers.

This box measures 2 3/4" square and 1 3/4" high. Lead free solder was used in the construction. It has a stop chain for the lid and felt pads on the bottom so no surface will get scratched.

As always, this can be custom ordered with no extra charge.

If you have any questions, please feel free to contact me.