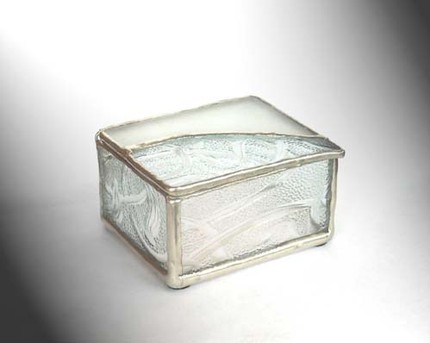 Clear Jewelry Box

$45.00

A very unique glass for a one of a kind trinket box. This box is made with a glass called Clear Everglade. The bottom is from a piece of opaque iridescent glass. The lid consists of everglade glass and frosted glass.

It has a stop chain for the lid and felt pads on the bottom so no surface will get scratched and is signed. It measures 3 1/4" long, 2 3/4" wide and 1 3/4" high. Lead free solder was used in the construction.

As always, this can be custom ordered with no extra charge.

If you have any questions, please feel free to contact me.