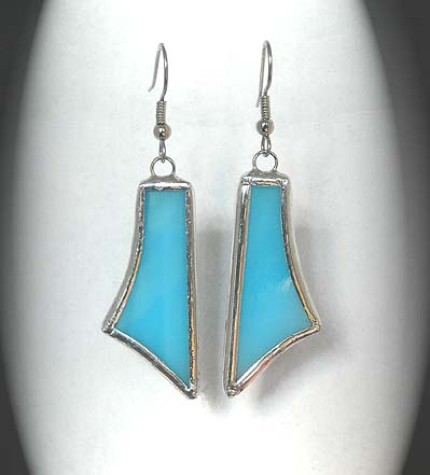 Turquoise Angled Earrings

$20.00

These turquoise stained glass earrings are made using a smooth turquoise, semi-translucent glass. They are very lightweight and measure 1 11/16" long and 11/16" wide, excluding the surgical steel ear wires.

The beautiful and simple design of these earrings make them great for any occasion.

Lead free solder was used in the construction of these earrings.

The surgical steel hooks can be converted to sterling silver french hooks, available in the Earwires section.