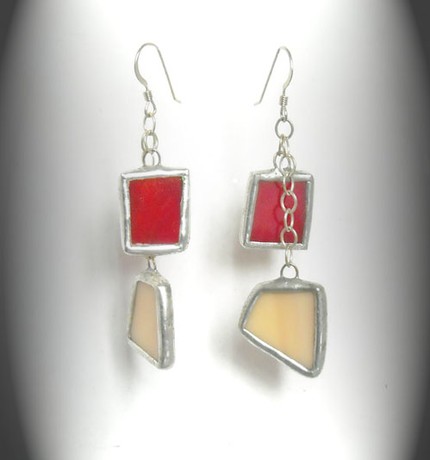 Red and Beige Sterling Silver Earrings

$30.00

These captivating earrings are made of all sterling silver components and have a completely unique design.

Very lightweight, this pair was made with opaque red and beige stained glass, which dangle from a sterling silver chain attached to each piece.

They measure 2 1/2" long, including the hook.

Lead free solder was used their construction.