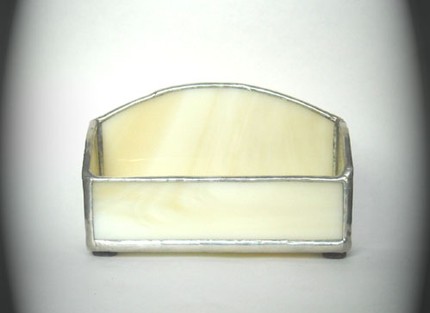 Light Beige Business Card Holder

SOLD

The base and focal point of this beautiful piece is the fact that it is made from one piece of glass so the front and back flow together in glorious harmony.

The light beige glass is on the front, back and sides, so no matter what angle you are looking from, it affords the same color scheme. The copper foil method and lead free solder was used in the construction of this piece.

It measures 4" long 1 1/2" wide and 2 1/2" high. Felt pads were added to the bottom to ensure that no surface is scratched.

Not your color? Business card holders can be custom made to match your cards. Contact me for more information.