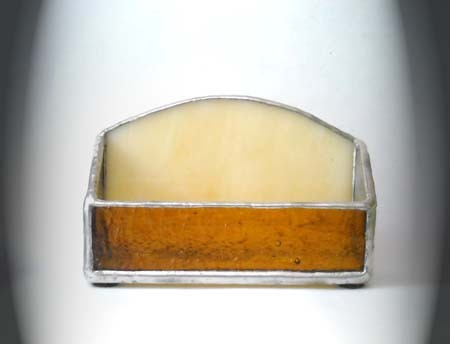 Beige and Amber Business Card Holder

SOLD

This remarkable beauty is a wonderful addition to any desk with its slightly unconventional, yet flowing mix and match colors.

A light beige opaque glass was used for the back. A slightly textured amber glass is used for the front. The suprise comes to the sides with the green and gray streaked opaque glass.

It measures 4" long 1 1/2" wide and 2 1/2" high. Lead free solder was used in the construction of this piece.

Felt pads are added to the bottom to protect against scratching any surface.

Need a different color? Business card holders can be custom made to match YOUR business cards at no extra charge.