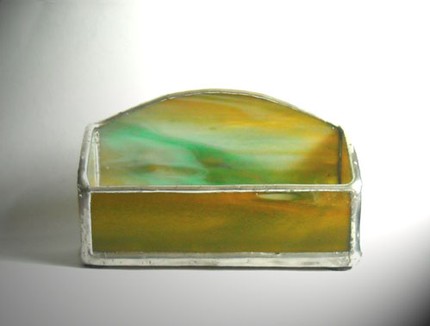 Green Opaque Streaky Business Card Holder

$30.00

This smoldering amber business card holder has a wonderfull dazzling splash of aqua, green, and white streaks.

The copper foil method and lead free solder was used in the construction of this piece.

It measures 4" long 1 1/2" wide and 2 1/2" high. Felt pads were added to the bottom to ensure that no surface is scratched.

Not your color? They can be custom made to match your cards. Contact me for more information.